Want to be on the Devteam? Want access to the current build of the game, and contribute to a huge part of development? If you are an artist, you are in complete luck. Win this competition, and the position is all yours. Read on ahead if you are interested.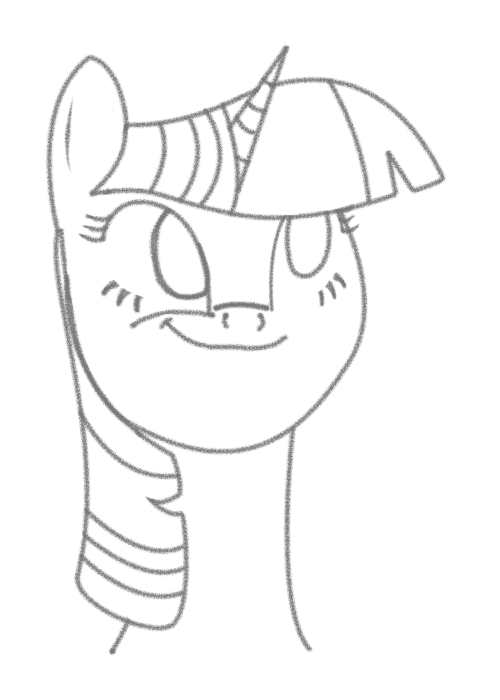 Task: Shade and color this Twilight to the best of your ability.
Deadline: March 15. February 15.
You may:
retrace the image so as long as it resembles this image
color the background (though it won't earn you anything extra)
use show style drawing or unique style drawing
submit up to three multiple approaches of shading and coloring
You may not:
collaborate with multiple artists for a single submission
submit four or more versions
Simple as that? What are we looking for in particular? Nothing except your best work.
Send your submissions to smashponiesdev@gmail.com. Please start your subject line with [ShadeMeTwi]. Any other subject lines will be ignored. If you happen to forget this line when you send your email, simply send it again with the appropriate subject line.
Deadline is March 15. February 15.
We wish you good luck and are looking forward to your submissions!