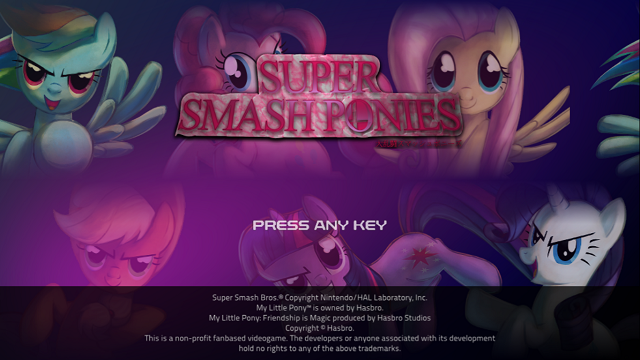 After all the days of sweat, blood, labor, and tears, Super Smash Ponies finally releases it's first build. This build comes with 5 multiplayer stages, all mane six characters, and a bonus Adventure Mode level for you to try out.
All the previous features posted on this website are integrated in this first release, so we hope you will be able to enjoy it. Unfortunately, we still need time to port this to Mac OS X so please be patient with us a little further.
Until then, here is the link to a PC build.
Thank you for sticking with us on our long journey, and we hope you enjoy the end product of our works.
Happy APRIL FOOLS!